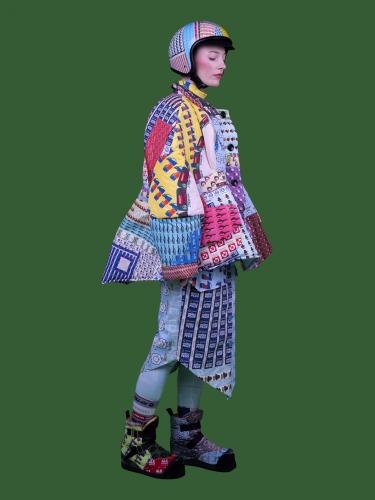 Collective Blanket, Look 1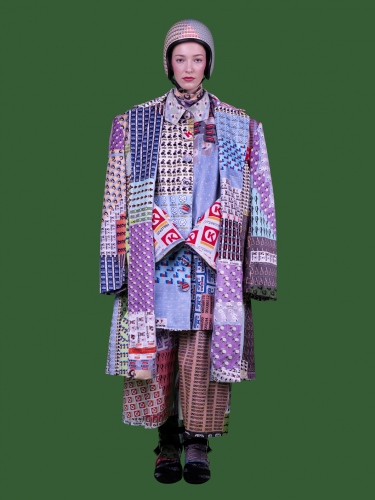 Collective Blanket, Look 2
Collective Blanket, Look 3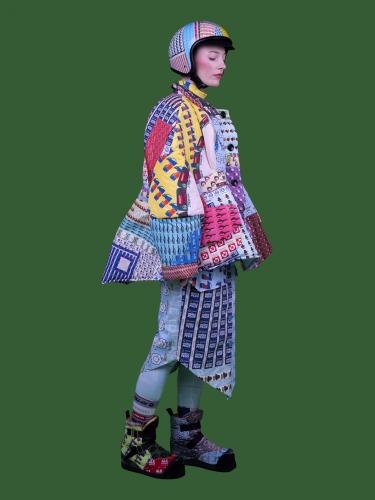 Collective Blanket, Look 1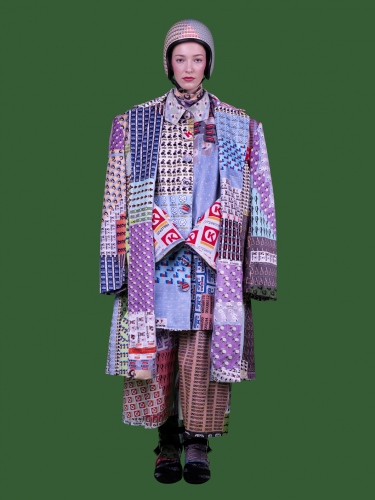 Collective Blanket, Look 2
Collective Blanket, Look 3
Collective Blanket, Look 4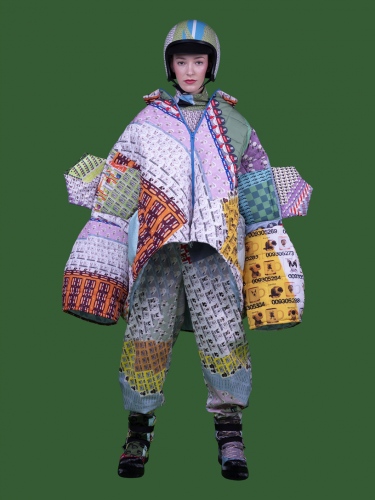 Collective Blanket, Look 5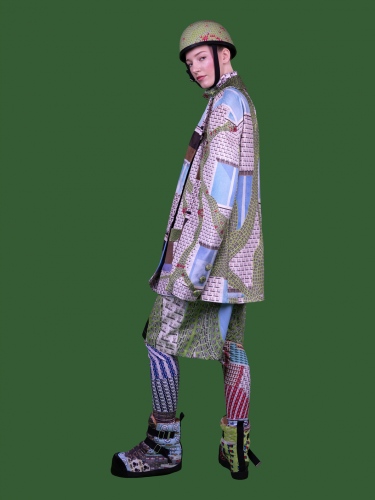 Collective Blanket, Look 6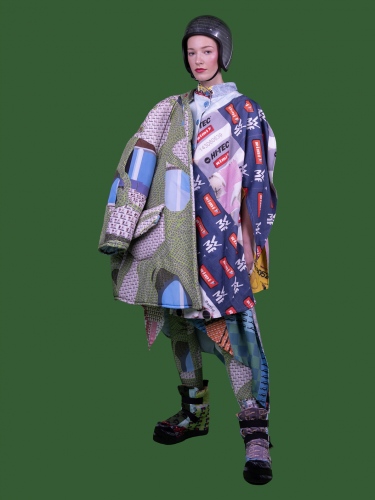 Collective Blanket, Look 7
A Collaboration between Marta Veinberga and Fashion Artist Laima Jurča
Collection COLLECTIVE BLANKET
7 looks
2020
The aim and innovation of the Collective Blanket is a peculiar upcycling practice, where a new product (clothing collection) stems from the visual material and content of an existing artwork, allowing it to reach a new audience. The graphic identity of the collection is based on conceptual paintings by Marta Veinberga, which are made from prize stickers and talk about the unfulfilled dreams of modern man. In the collection ideas of these artworks are expanded. It pictures a utopian compound of two eras by combining the trivial, advertising-like sticker aesthetics with Soviet reminiscences in clothing silhouettes. The Soviet aspect also symbolizes an idea of longing.
Clothing material: digitally printed fabrics.
Accessories - Soviet helmets glued with prize stickers; shoe prototype.
Clothing design and constructions: Laima Jurča
Shoe prototype: Aldonis Timermanis & ALD Group
Model: Aleksandra, Vacatio Model Management
Make-up: Sintija Vilistere
Photography: Iveta Gabaliņa