Carlos Bernal, Anna Pabērza, Marta Veinberga.
Art is Made by Failure, 2015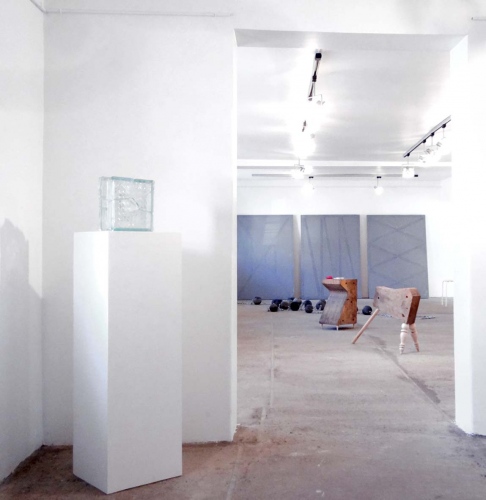 Carlos Bernal, Anna Pabērza, Marta Veinberga. Art is Made by Failure,
2015, exhibition view at the Kuldiga Artist's Residency

Carlos Bernal, Anna Pabērza, Marta Veinberga.
Art is Made by Failure, 2015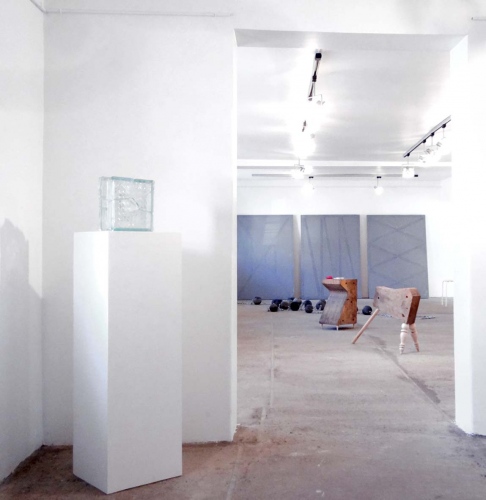 Carlos Bernal, Anna Pabērza, Marta Veinberga. Art is Made by Failure,
2015, exhibition view at the Kuldiga Artist's Residency

ART IS MADE BY FAILURE
broken glass, silicone glue
10 x 24.5 x 24.5 cm
2015
This piece was made during a summer residency in Kuldiga in collaboration with Carlos Bernal (CO / FRA) and Anna Pabērza (LV).
The idea was to re-build a broken glass block from a local abandoned match factory. Giving ourselves a demanding task, something that was impossible to accomplish, we desired to evidence an absurd. Although it was obvious from the onset that the task is destined to fail, we brought a lot of time and effort into it. Then the process becomes as important as the result. The piece notes a fulfillment of incompleteness.
Re-building of a glass piece could also be viewed as parallel to re-building of history. Different pieces may fit into the same place of the hidden past.